Purolite Ion Exchange and Demineralizer Resin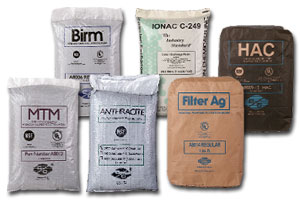 We carry to complete line of Purolite High Quality Ion Exchange Resins. As a numbr one brand of resin you can expect exacting quality backup up by superb technical service. In this section you will find all type of Purolite brand ion exchange resins.

Buying in bulk? which are over 40 ft3 Call us for even better pricing.

How Much Media do you need?



All Images are representative and may or may not be of actual product.



Tags : HYDROPONIC WATER | PUROLITE | ION | EXCHANGE | DEMINERALIZER | RESIN

HYDROPONIC-WATER.COM content (C)2009-2023 APS Water Services Corporation - All rights reserved
Website Software - Multi-Website Content Manager - Wilson Web Engineering (C)2012-2023


Micro-Website is a trademark of Wilson Web Engineering

purolite ion exchange demineralizer resin
hydroponic-water.com micro-website™
4/1/2023
12:02:31 AM




Google Apps
---